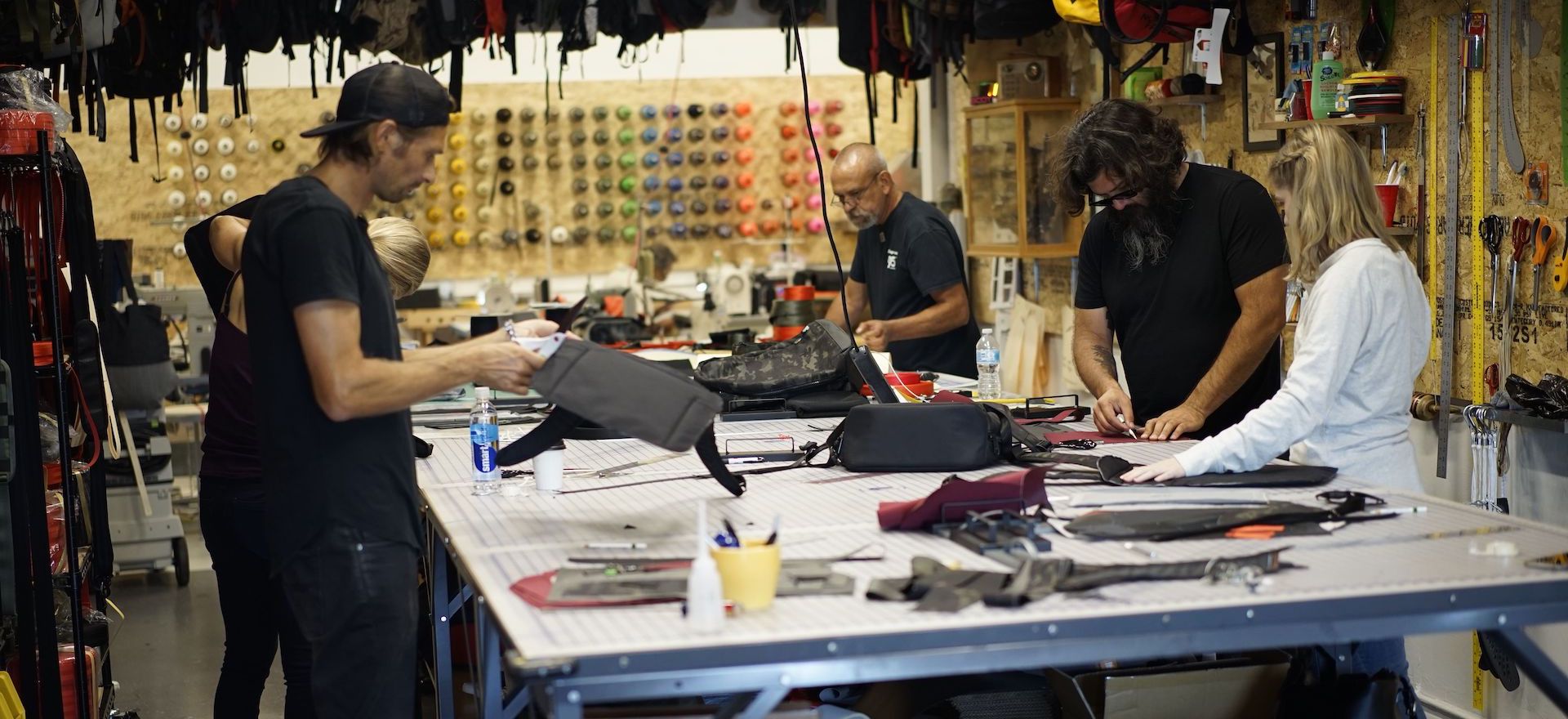 FREQUENTLY ASKED QUESTIONS
Don't worry, we've thought this through
GENERAL QUESTIONS
HOW DO I SIGN UP?

Reserve your spot in one of our classes through the "CLASSES" tab at the top of the page to begin your education.
HOW OFTEN DO YOU POST NEW CLASSES?

We do our best to get classes posted early so that students can plan accordingly.

Please note future class dates are subject to change. We will reach out to you if there are any changes to your classes.
IS THE WORKSHOP REFUNDABLE?

Workshop registration is nonrefundable. Classes or workshops can only be exchanged for credit towards another class or workshop (Dependent on class availability). No exceptions. This also applies to canceled private classes.
HOW DO I APPLY MY CREDIT FROM A CANCELLED CLASS TO A NEW CLASS?

Please reach out to customer service to make changes to your reservation or transfer credit to a new class date.
WHERE ARE YOU LOCATED?

We are located in Costa Mesa, California!

CANVASWORKER
2949 Randolph Ave, Suite D
Costa Mesa, CA 92626
DO I NEED TO KNOW HOW TO SEW TO ATTEND?

Great question! Short answer, no. We started this workshop to teach others like ourselves to learn how to sew. We understand some folks might have a leg up on sewing but we encourage everyone on all levels to attend.
ARE MOST OF YOUR STUDENTS FROM CALIFORNIA?

No! Many students have traveled from out of state. We've also had a number of students travel from overseas.
WHERE DO YOU RECOMMEND TO STAY IN THE AREA?

There are a ton of hotels in the area since we are so close to the airport. The Residence Inn, Hilton, and Crowne Plaza are all under a mile away. We also recommend checking out Airbnb!
IS THERE PARKING IN THE AREA?

There is street parking available on Randolph Ave but is does fill up quick. Make sure to give yourself enough time to find parking in the area.
WHAT IS THERE TO DO IN THE AREA?

There are a ton of coffee shops, restaurants, and businesses right on Randolph Ave! The Camp and The LAB Anti-Mall are within walking distance and have a ton to do. We are also about 6 miles from the beach!
CAN YOU ADJUST THE CLASS SYLLABUS FOR A PRIVATE COMPANY WORKSHOP?

Yes! We've done that for Nike, Lululemon, Beats, and Vans. It doesn't matter the size of the company; we can adjust based off your needs. In order for us to do a private workshop, we need at least 4 attendees with a max of 8. Cost will depend on the type of workshop requested.
DO YOU CONSULT ON PERSONAL OR COMPANY PROJECTS?

We do offer consulting services on projects starting at $175.00 per hour with a minumum requirement of 2 hours.

Reach out to hello@canvasworker.com for a quote!
ABOUT THE CLASS
WHAT FABRICS WILL WE BE USING?

We only use the best fabrics here at the shop. You'll be using CORDURA fabrics as well as other specialty fabrics.
WHAT MACHINES WILL WE BE USING?

Juki DNU-1541S Industrial Walking Foot Sewing Machine
HOW MANY STUDENTS WILL BE IN ATTENDANCE?

Our Level 1 Class capacity is 4 students.

Level 2 Class max capacity is 6 students.
DO I NEED TO BRING ANYTHING?

Good question! All materials and tools will be provided to you. All you need to bring is yourself and a positive attitude!
IS LUNCH PROVIDED?

We do not provide lunch but there are many restaurant options in the area. This is a great opportunity to network with other students as a group.
ARE YOU TAKING COVID PRECAUTIONS?

We are following local and CDC guidelines to reduce the viral spread of the coronavirus (COVID-19). We are doing our best to create a safe environment for each and every student throughout their time with Canvasworker.

While wearing masks are not required during our classes, we do encourage students and teachers to wear masks at their own discretion. We will also be thoroughly cleaning all surfaces and equipment between classes.

These precautions and guidelines are subject to change.
AFTER I PURCHASE THE CLASS WILL YOU BE SENDING INFO?

Upon purchase of one of our classes you will be recieving a confirmation email with more information about the class.

We'll also be sending an easy questionnaire about 1 week prior to the class to get to know you better.
CONTACT US
If you have a question that is not answered above, feel free to send an email to hello@canvasworker.com
We'll do our best to get back to you as soon as possible.